"This radio station was named Kowalski, in honor of the last American hero to whom speed means freedom of the soul. The question is not when's he gonna stop, but who is gonna stop him." - Quote from the 1971 Motion Picture Vanishing Point.

Vanishing Point was one of the best chase moview involving a Challenger ever made. It was the inspiration in the purchase of my 2012 Challenger. My wife wanted to surprise me for my 50th Birthday, and this White Classic was the surprise. She originally looked for a Plum Crazy Purple Challenger, but in 2012 there were no PCP R/T Classics. This was fortunate because I ended up with my Vanishing Point Tribute.The 1971 Challenger R/T used in the film had a 440 Magnum motor with 375HP. The 2012 R/T Classic has a 5.7 hemi also with 375HP.

The mods so far- Mopar CAI, Mopar Tower Strut Brace, Mopar Stainless Door Sill plates, Custon Stainless Steel Tower Strut Caps, Billet Technology Oil Catch Can, Billet Technology Under Hood Engine kit, Painted Coolant Tank (from - Show and Performance), Ceramic Painted Calipers, Hurst Comp Shifter Stick Kit, Custom Engine Cover, Custom Fuse box cover, Hard wired Cobra (front/rear) Laser and Radar Detector.

Click on images below to see full size
---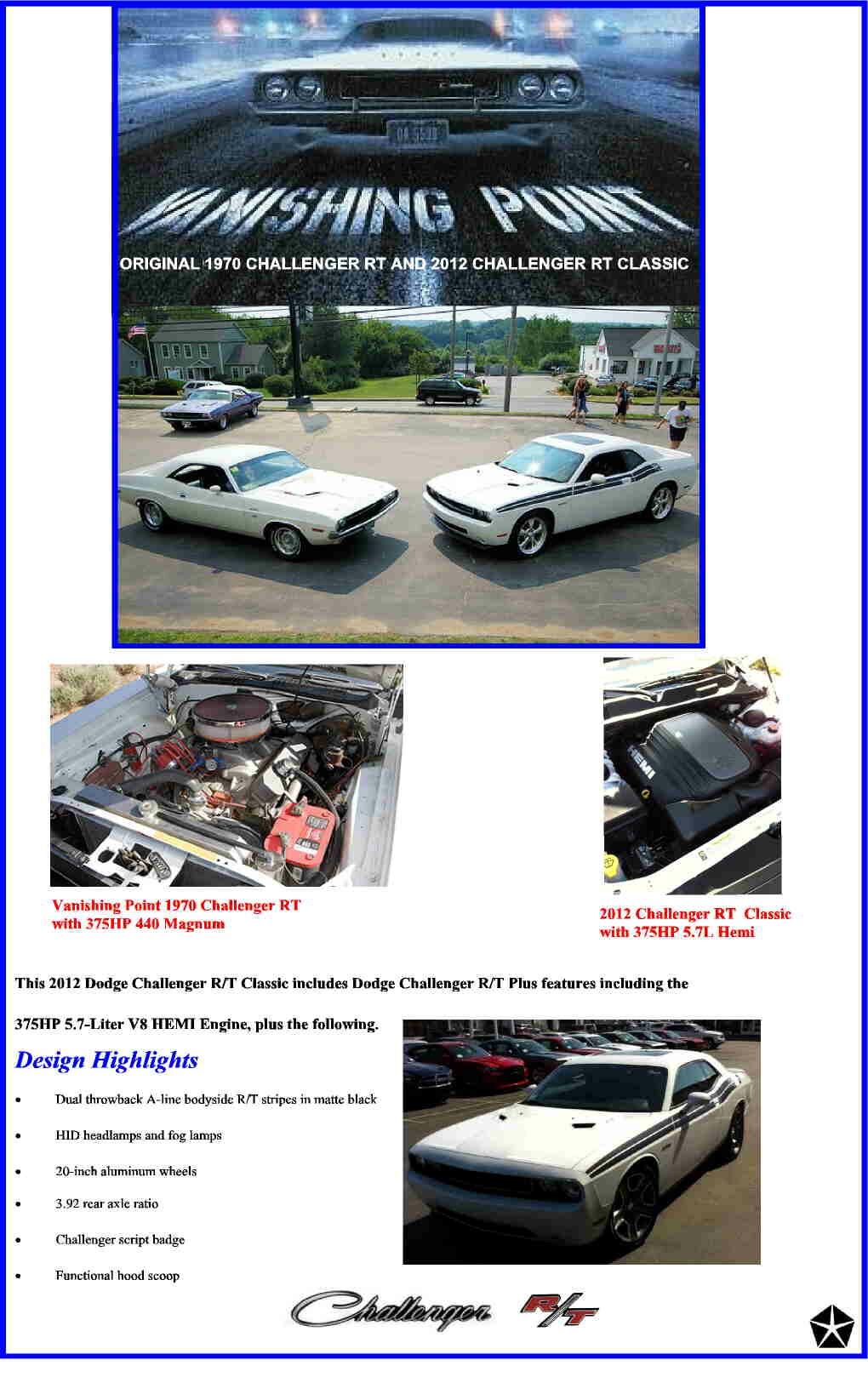 ---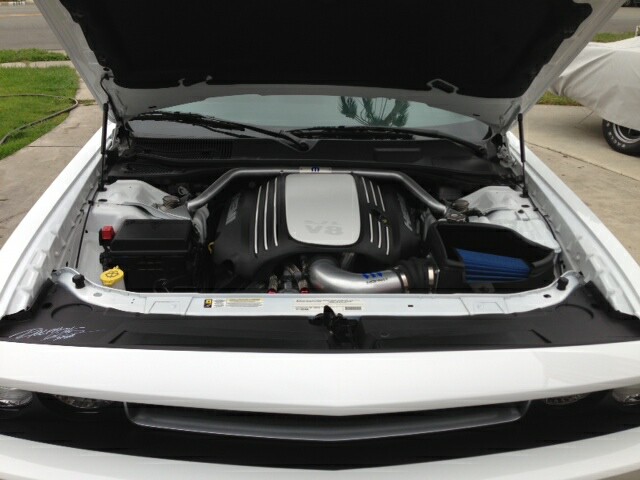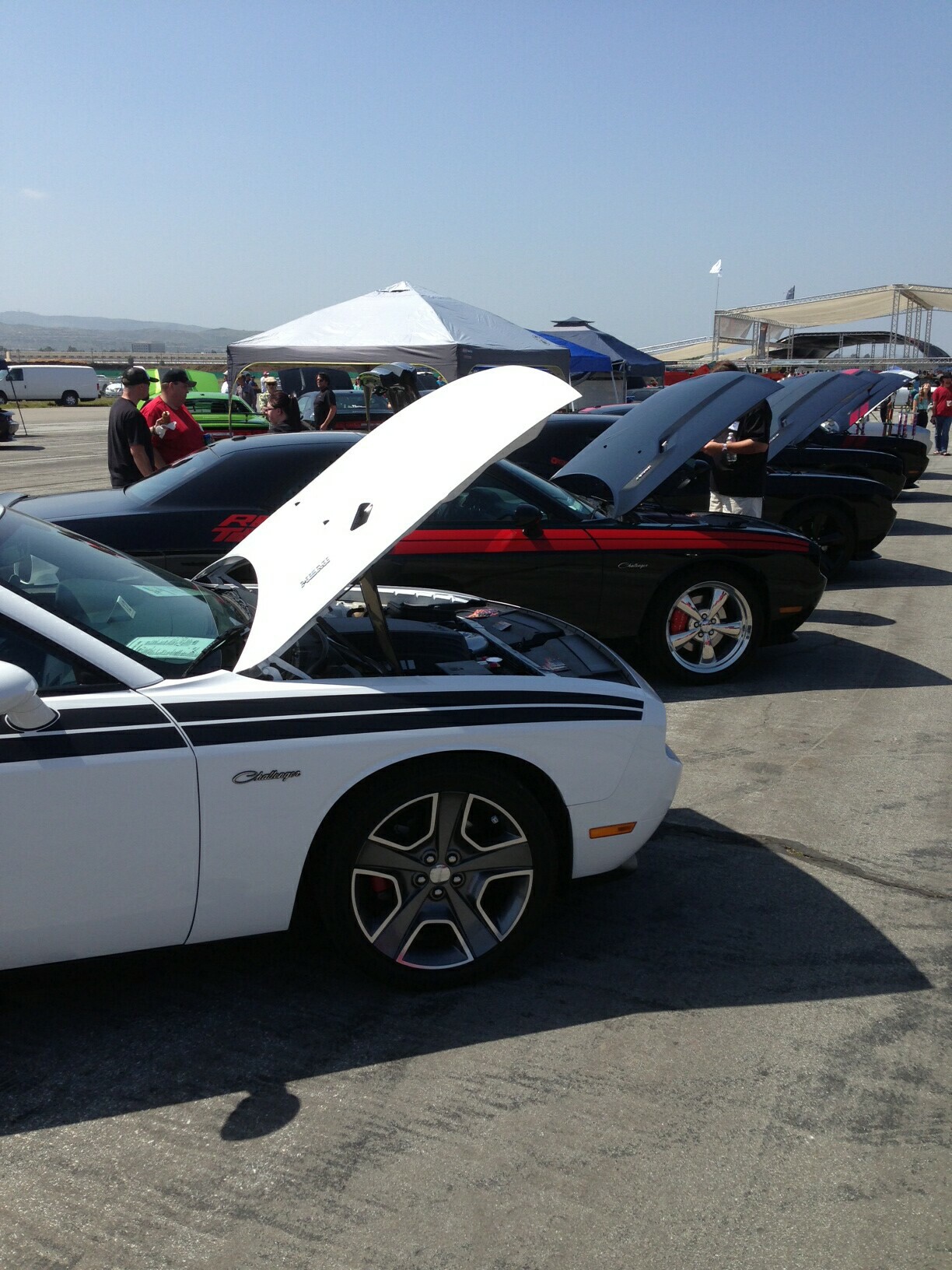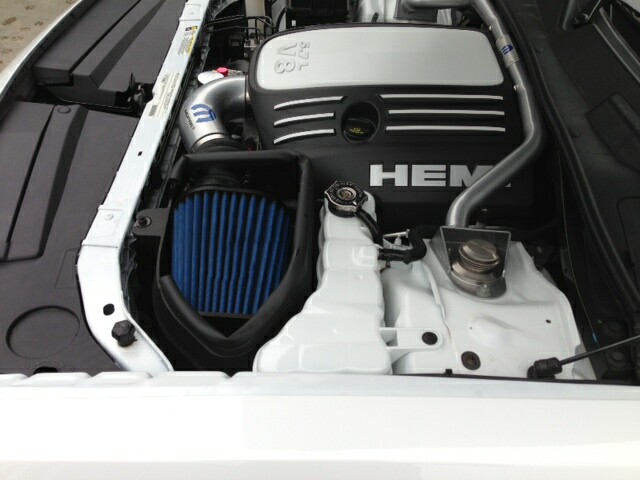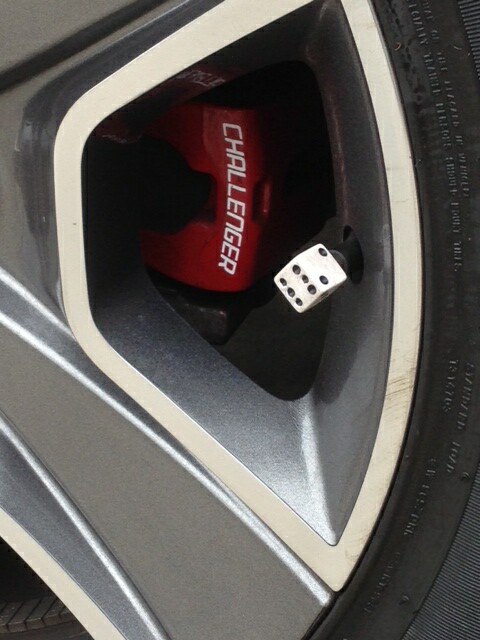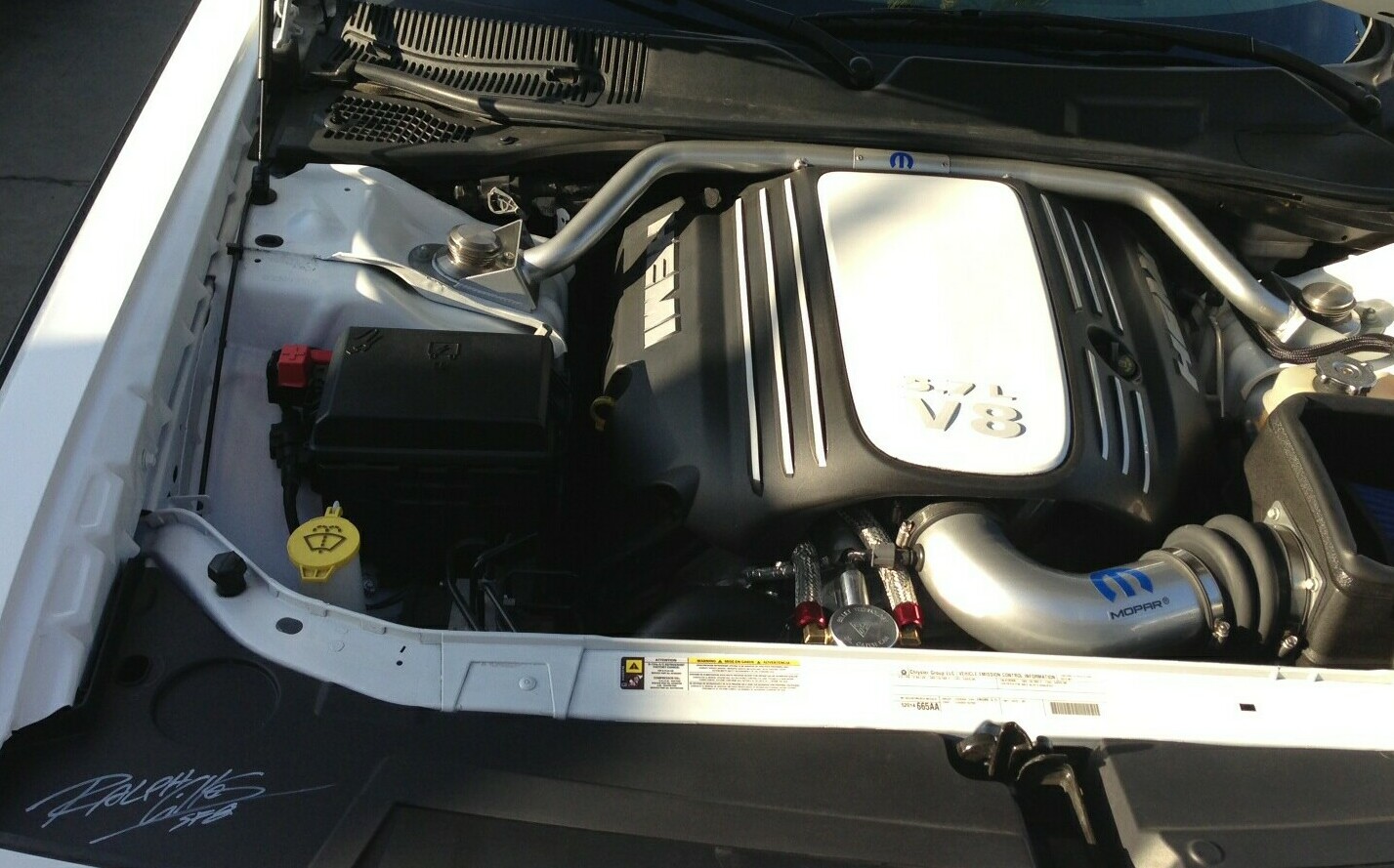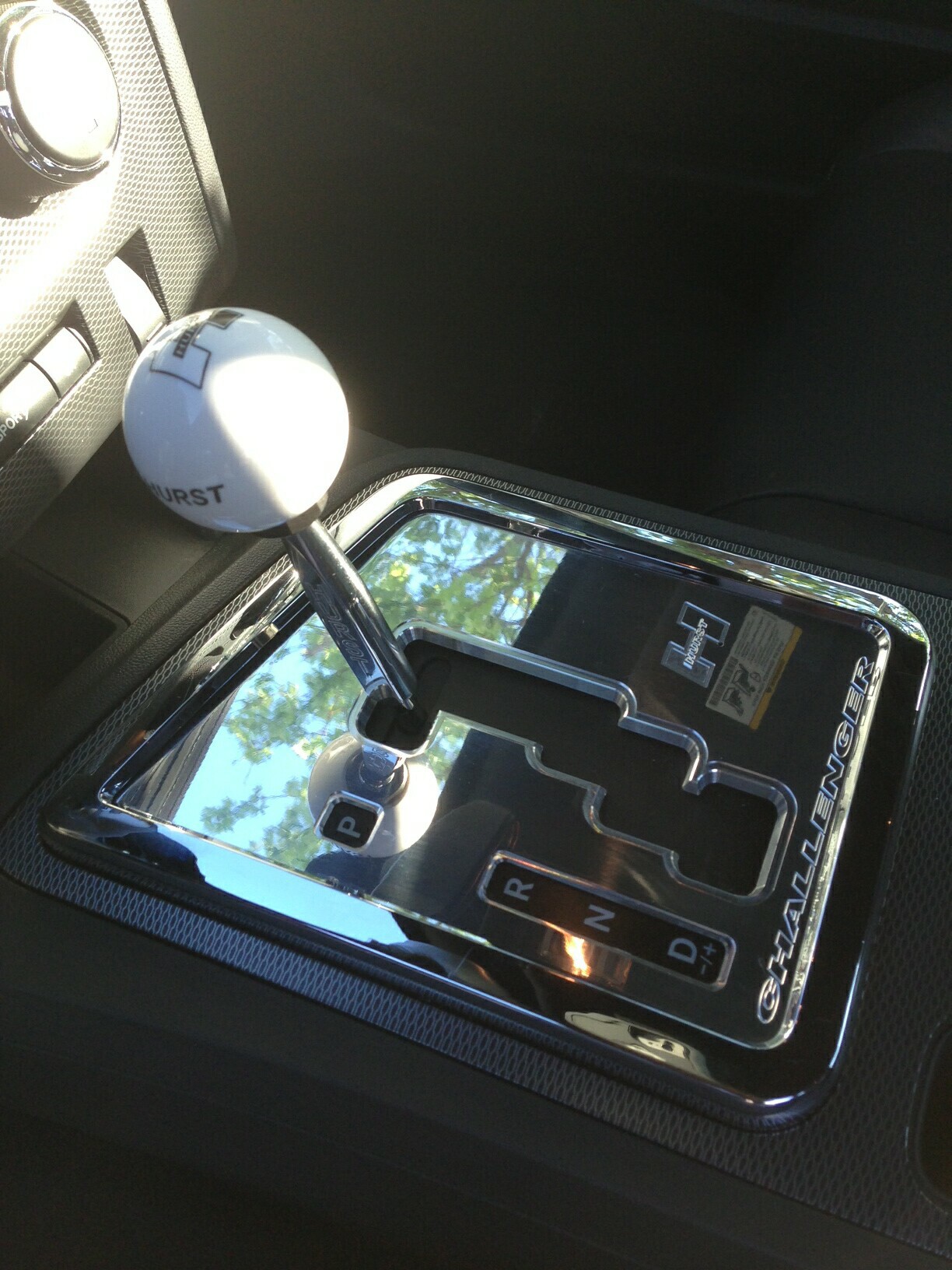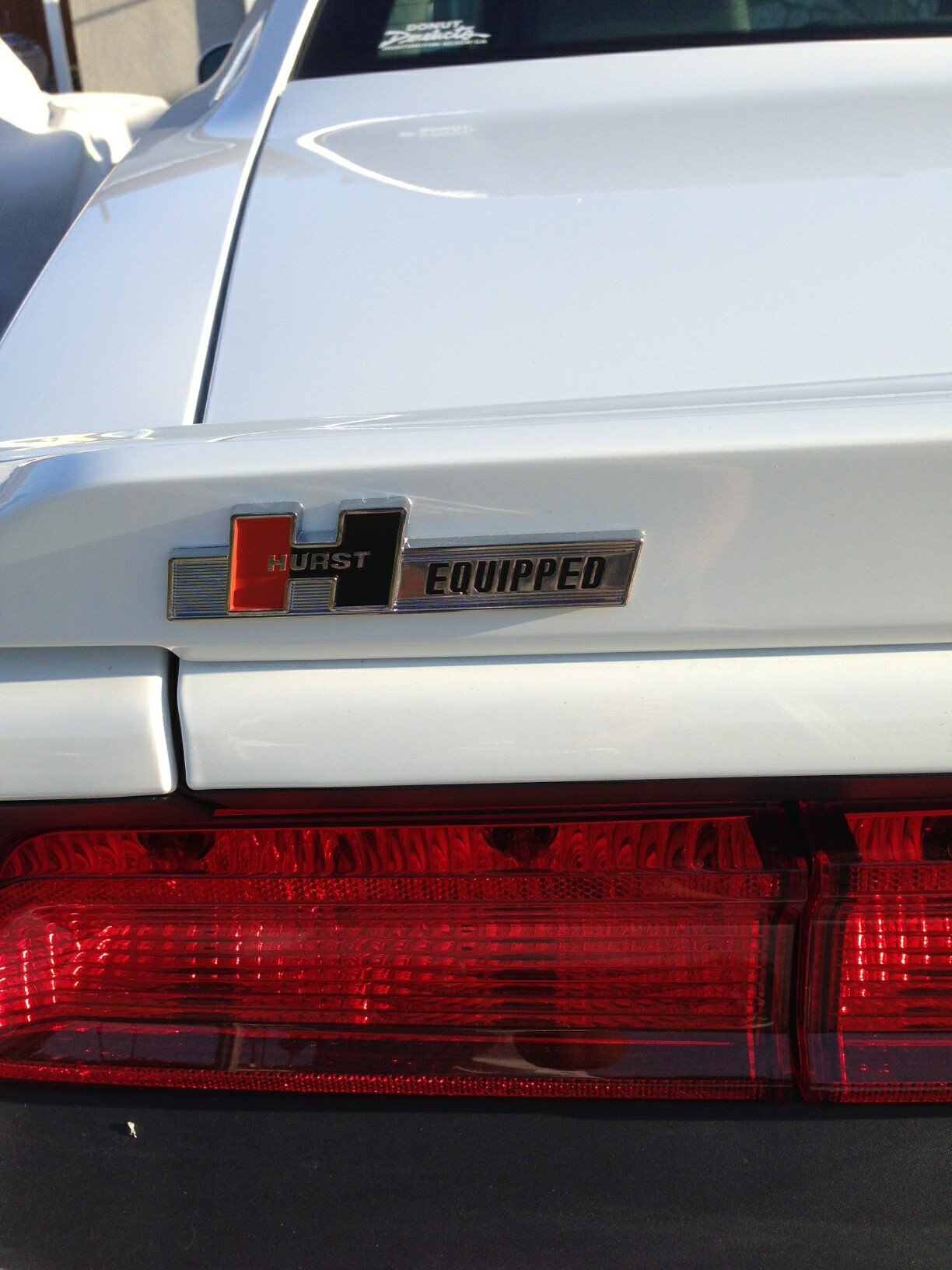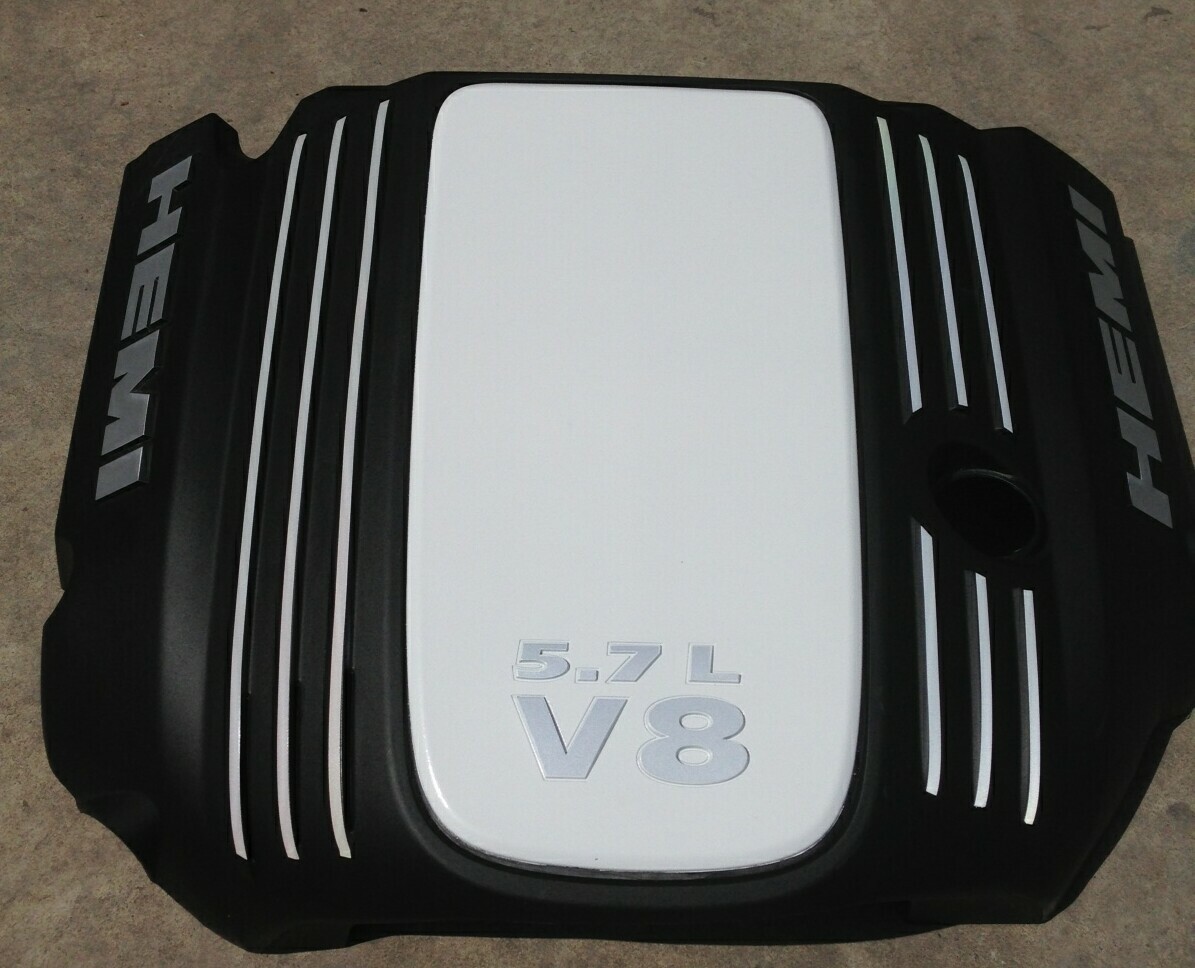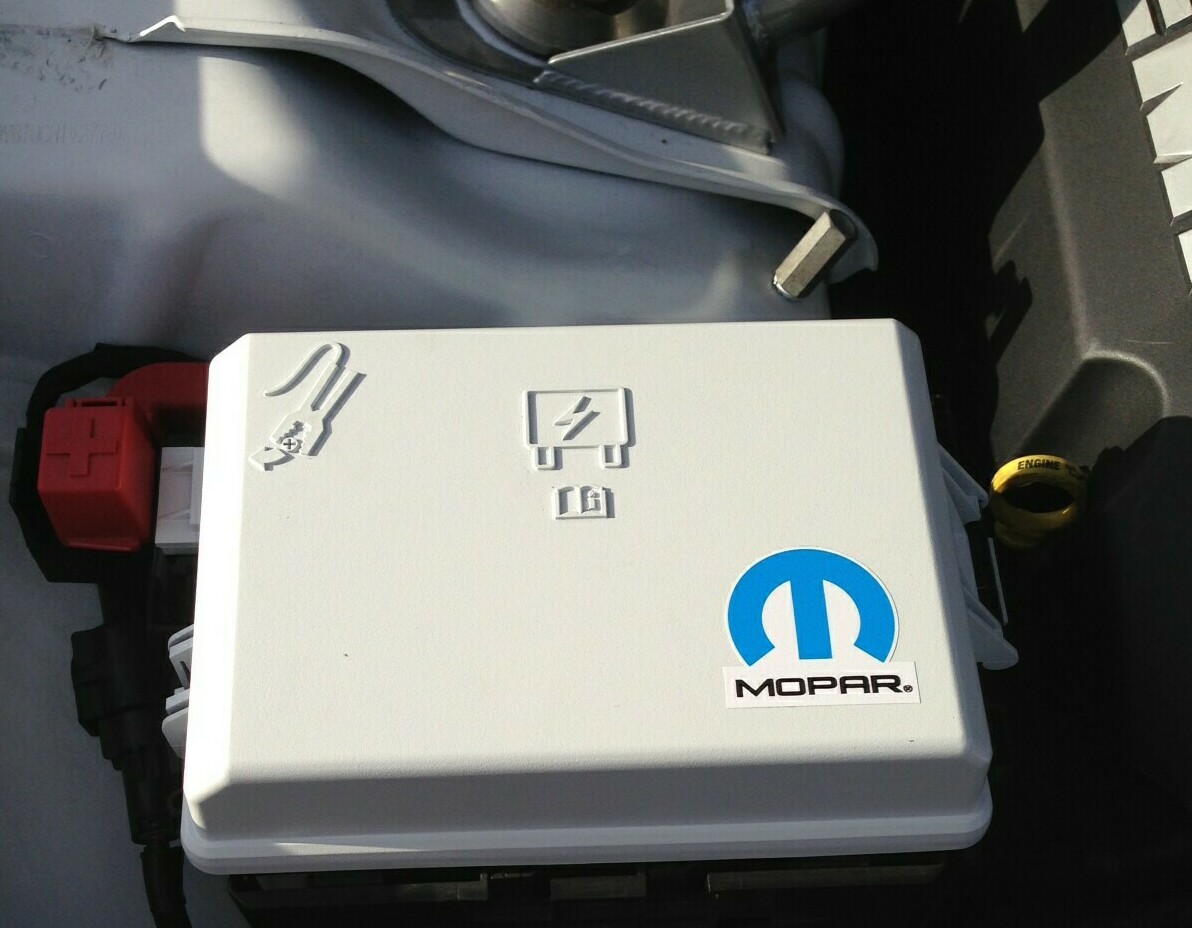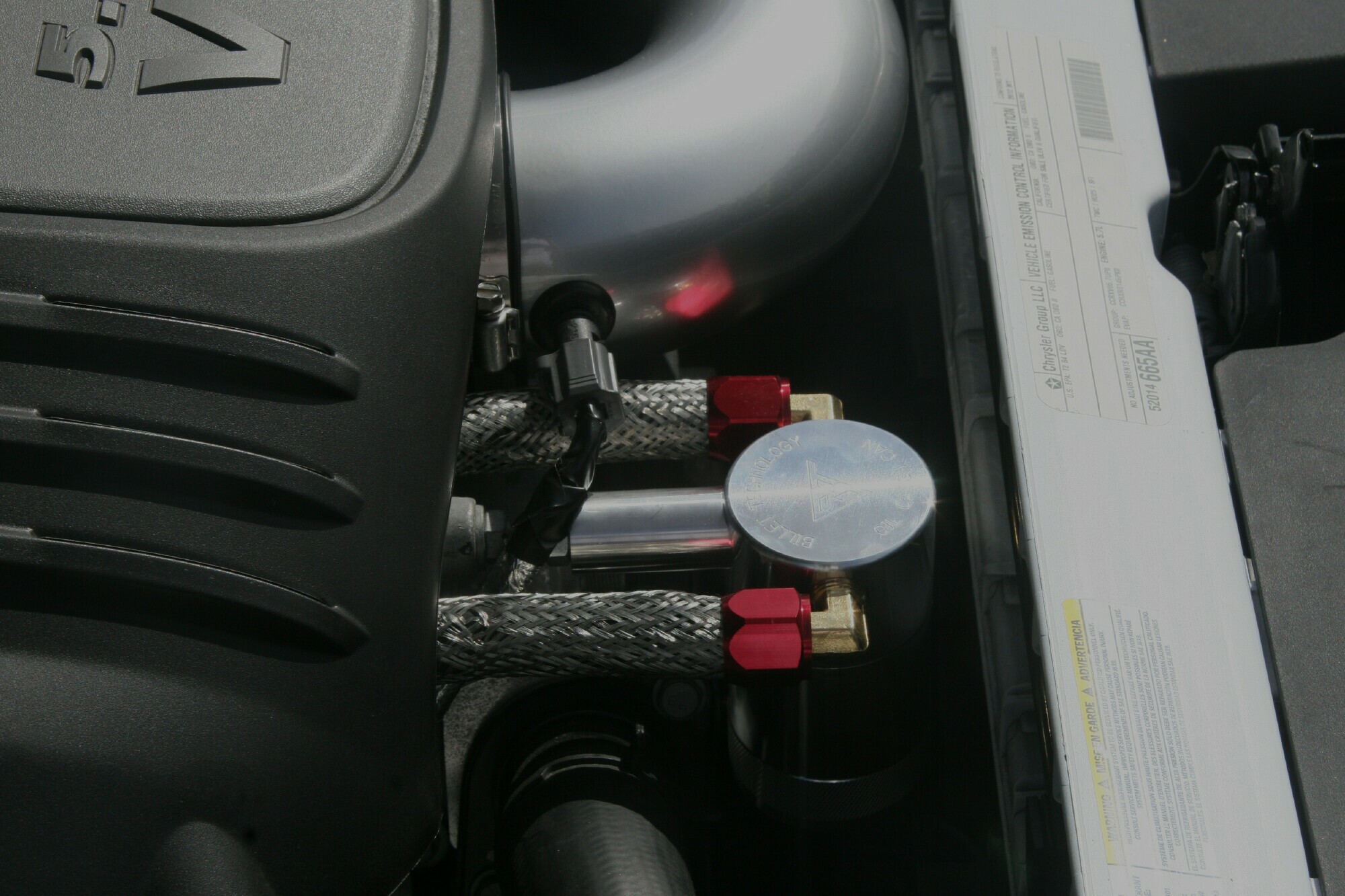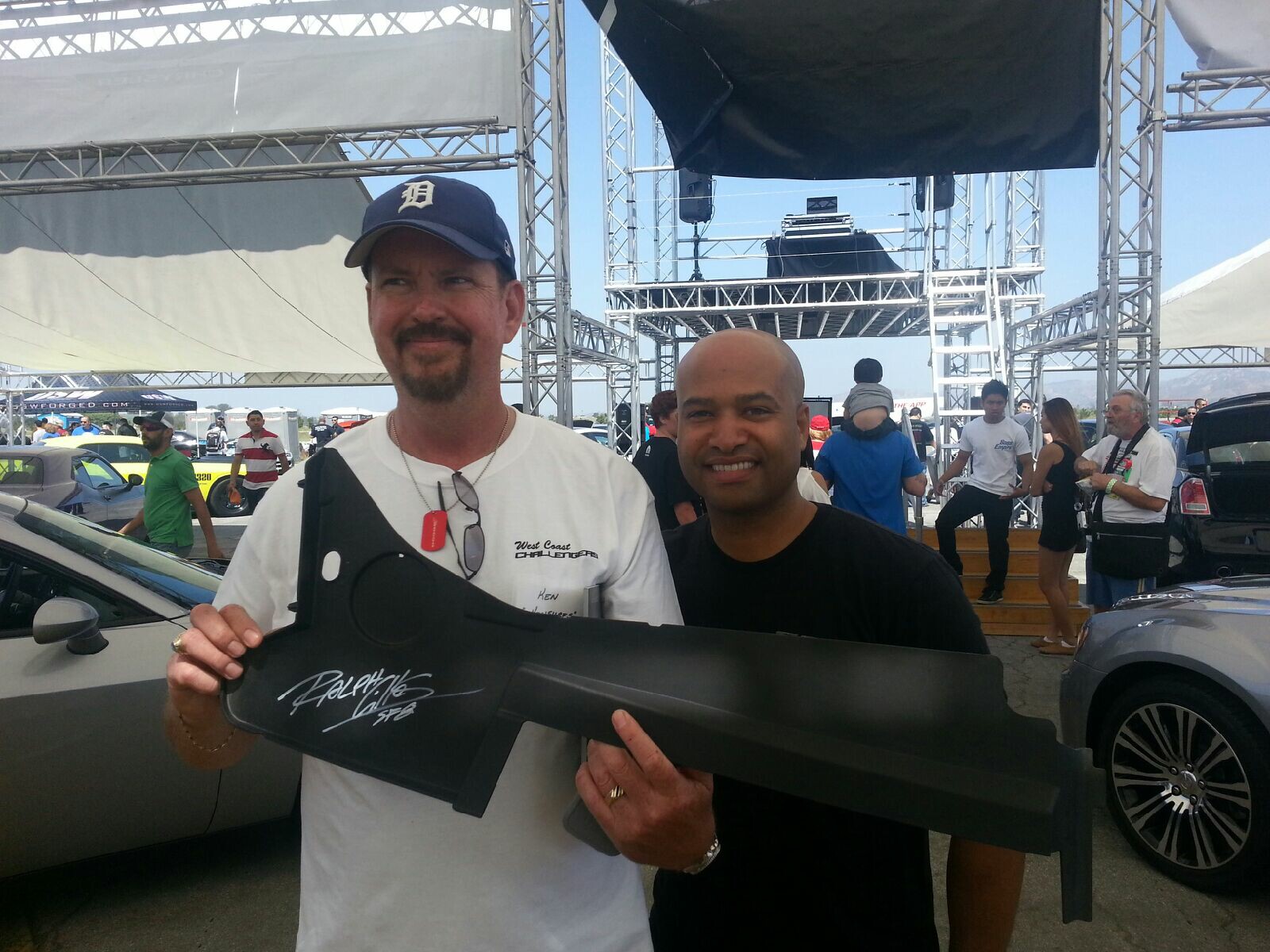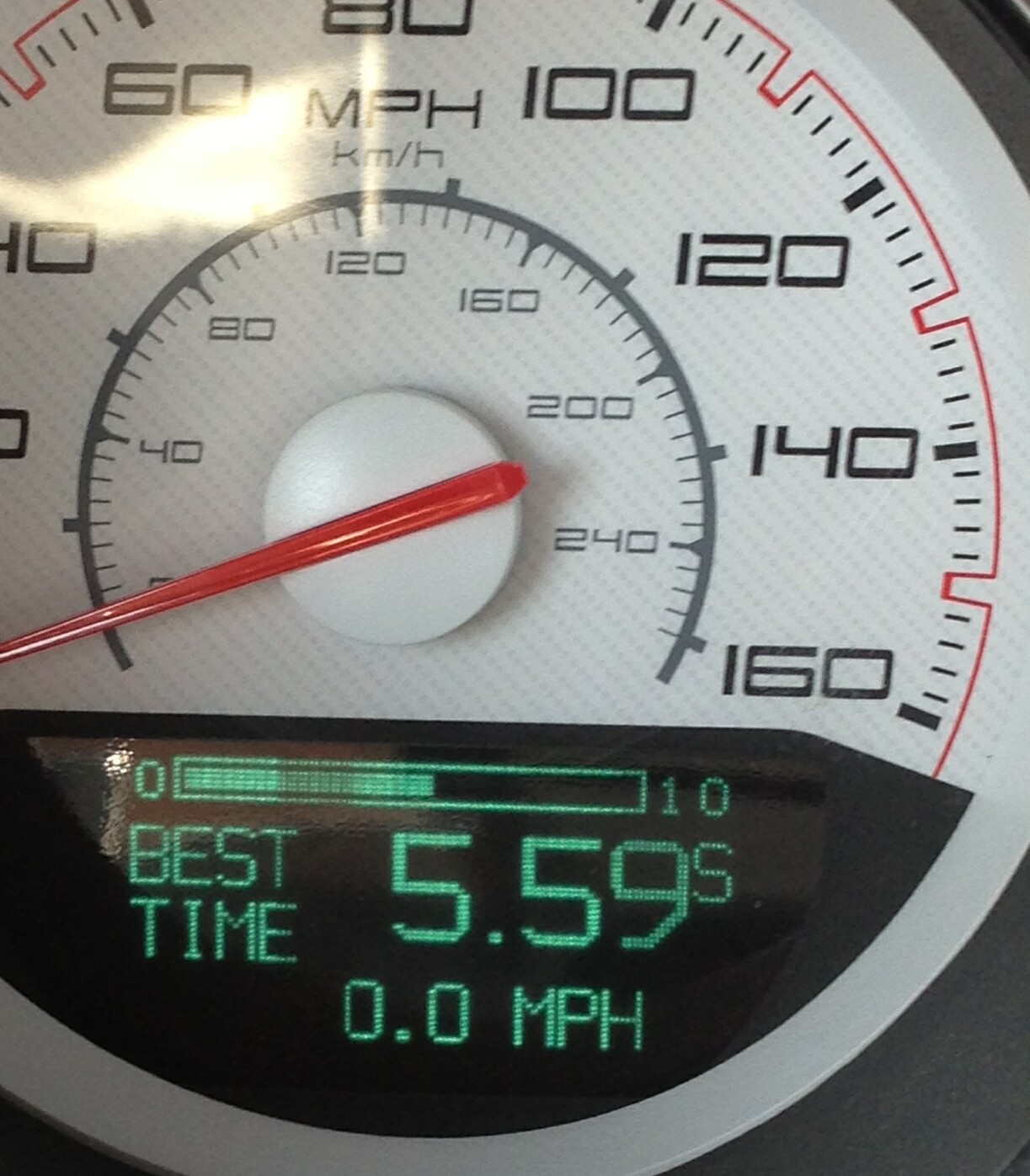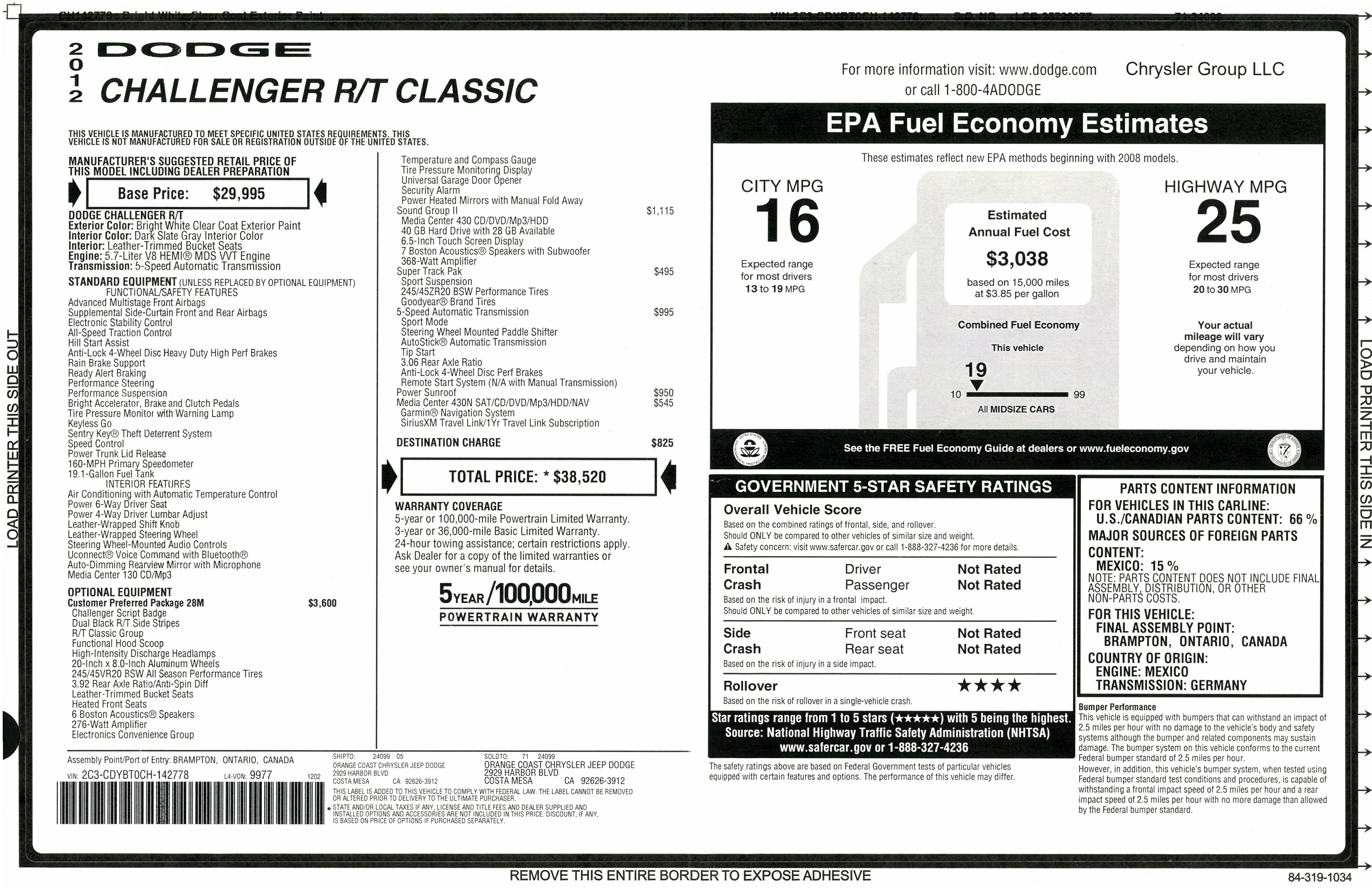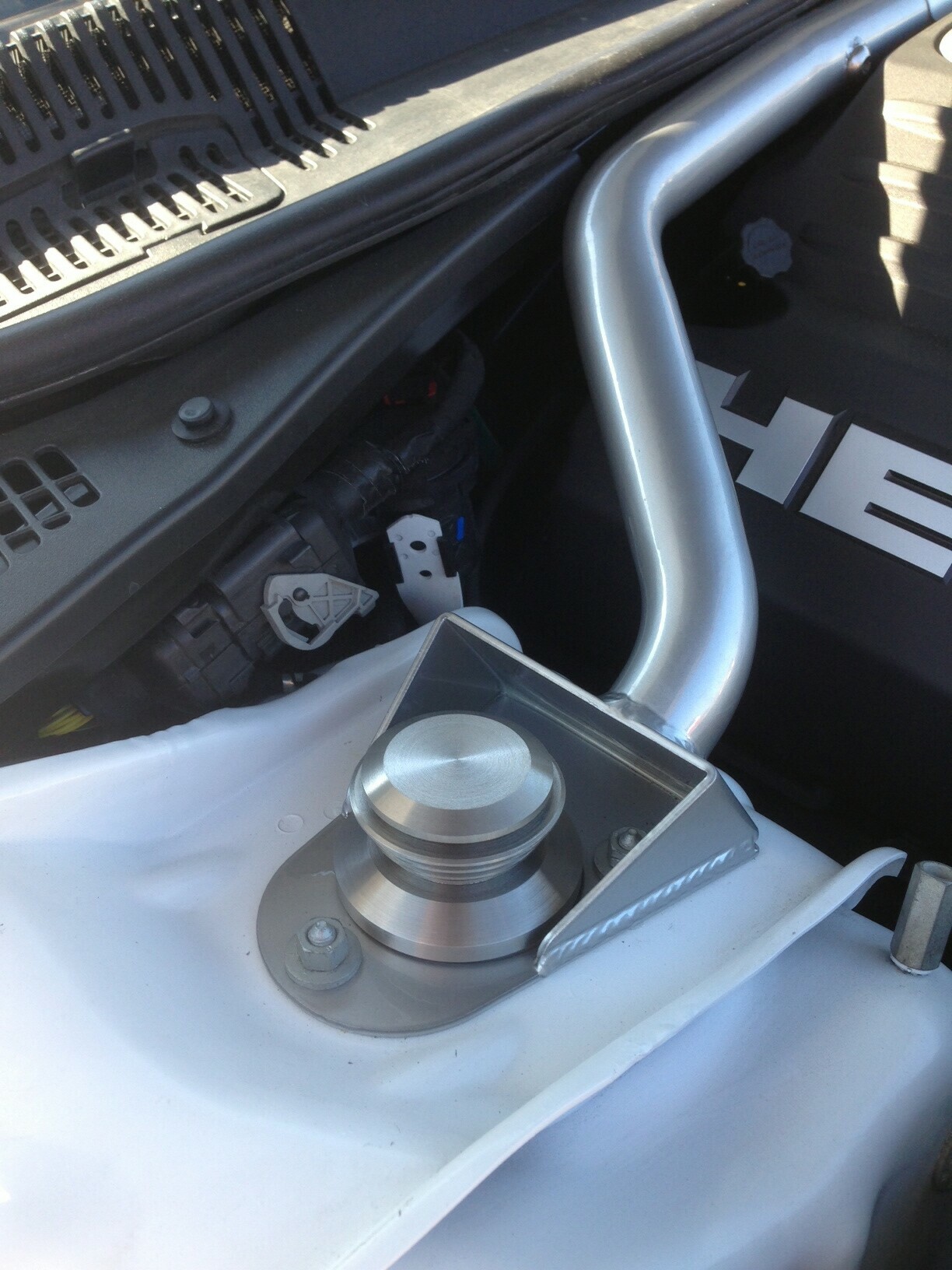 Here are some Vintage Dodge challenger Ads from the early 1970's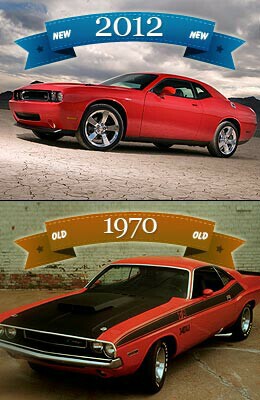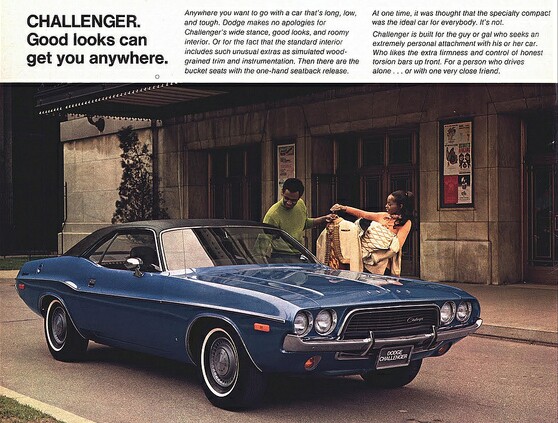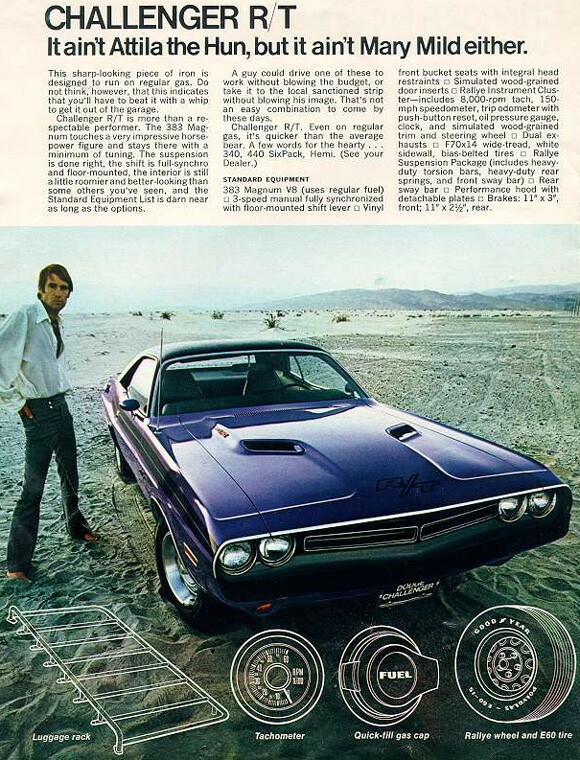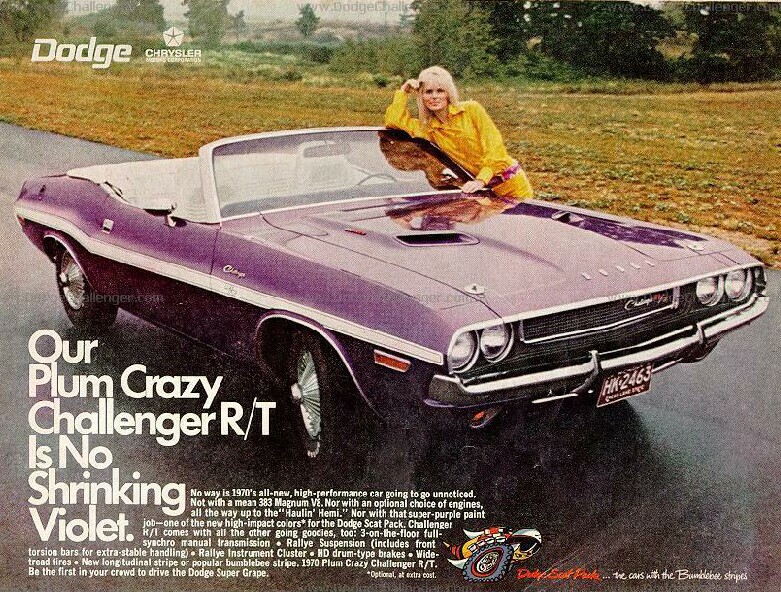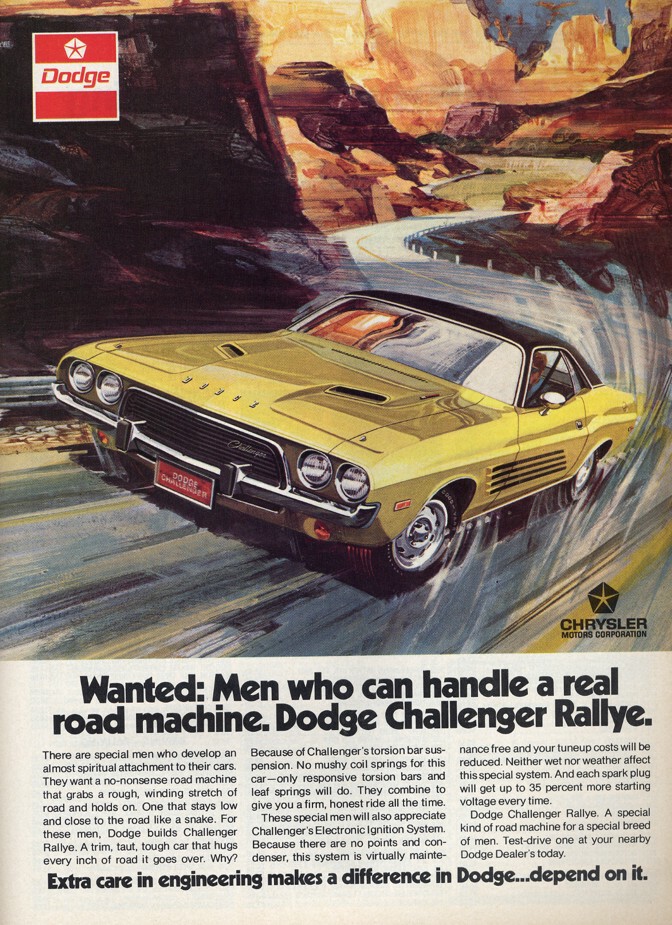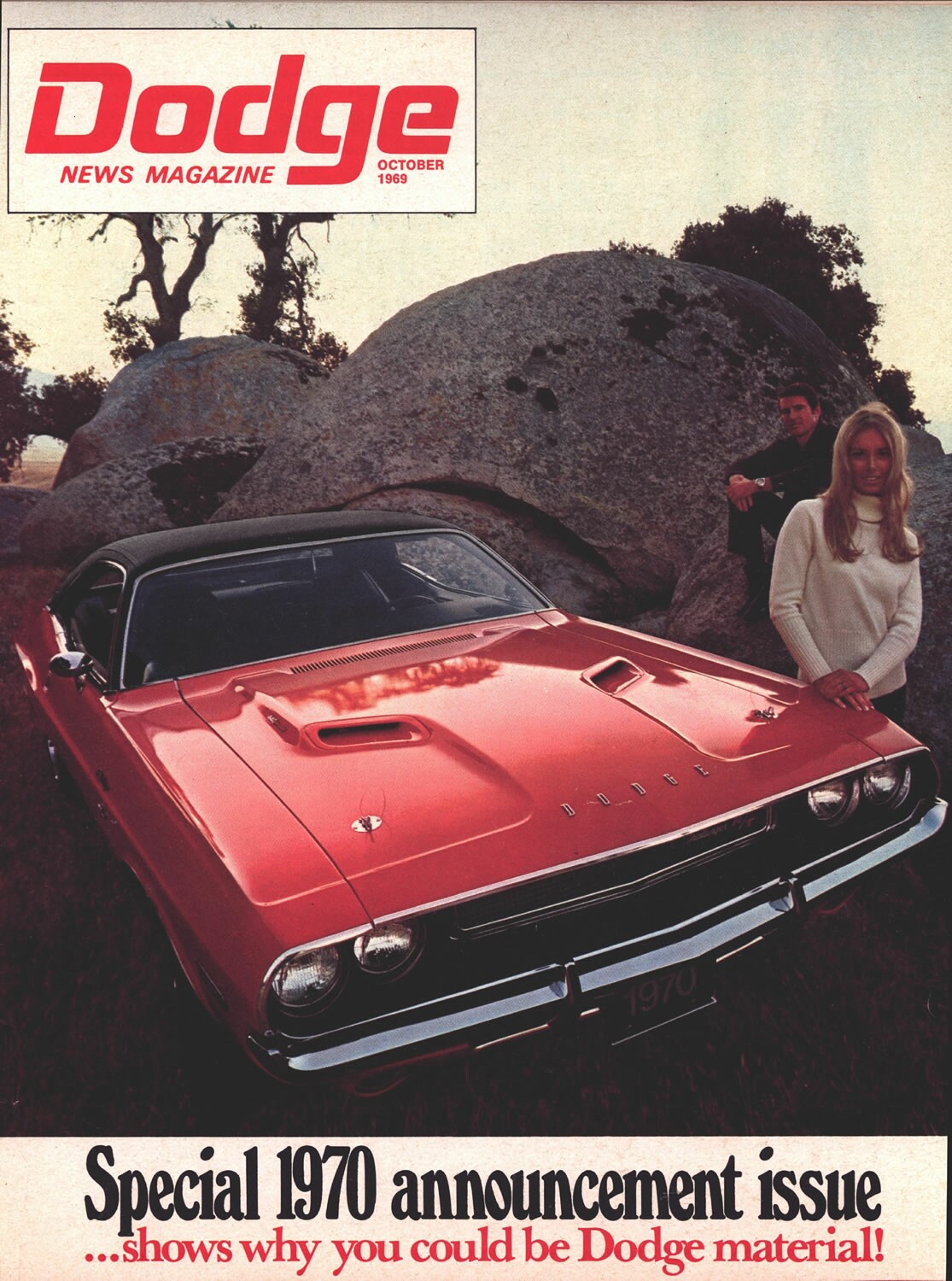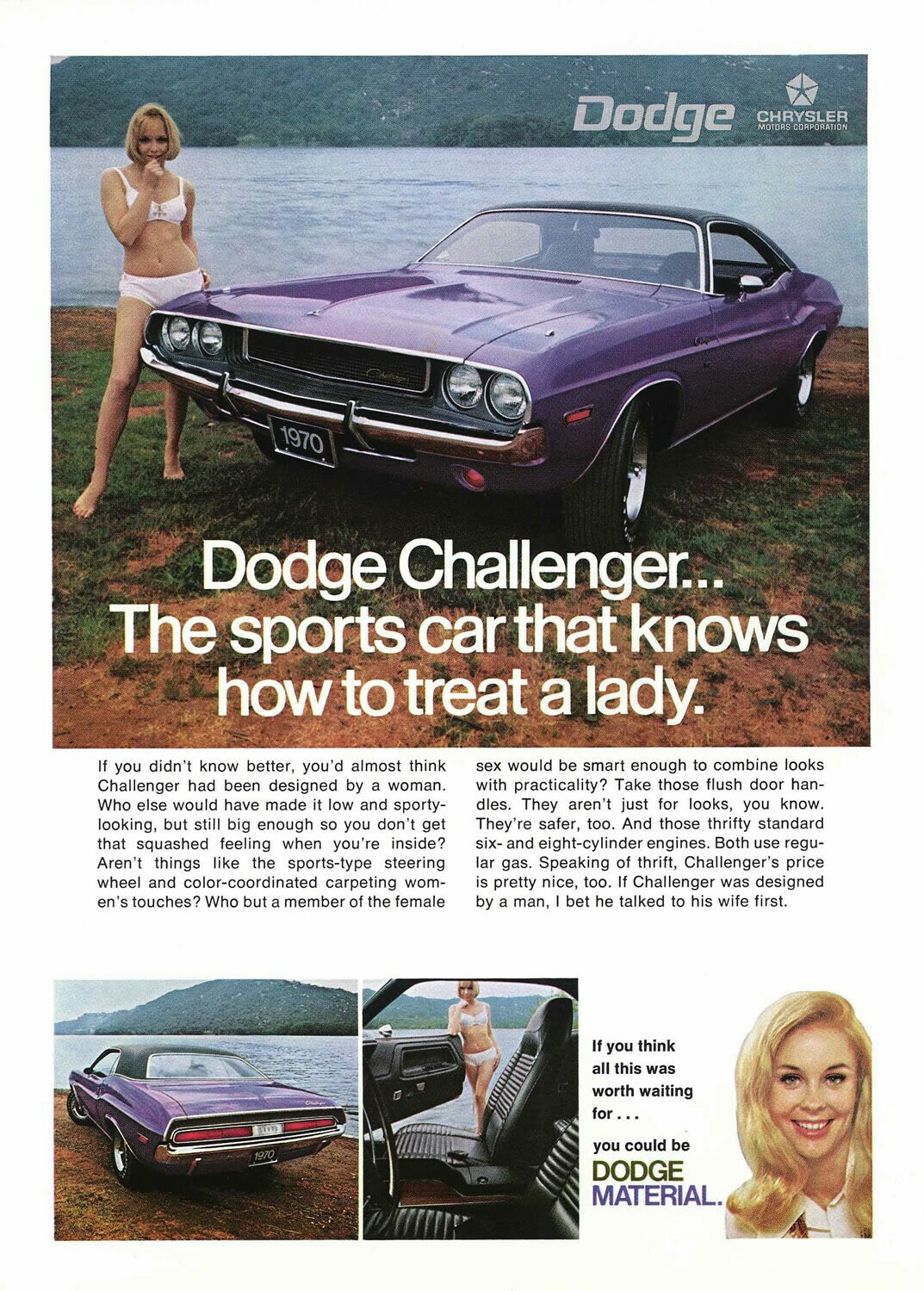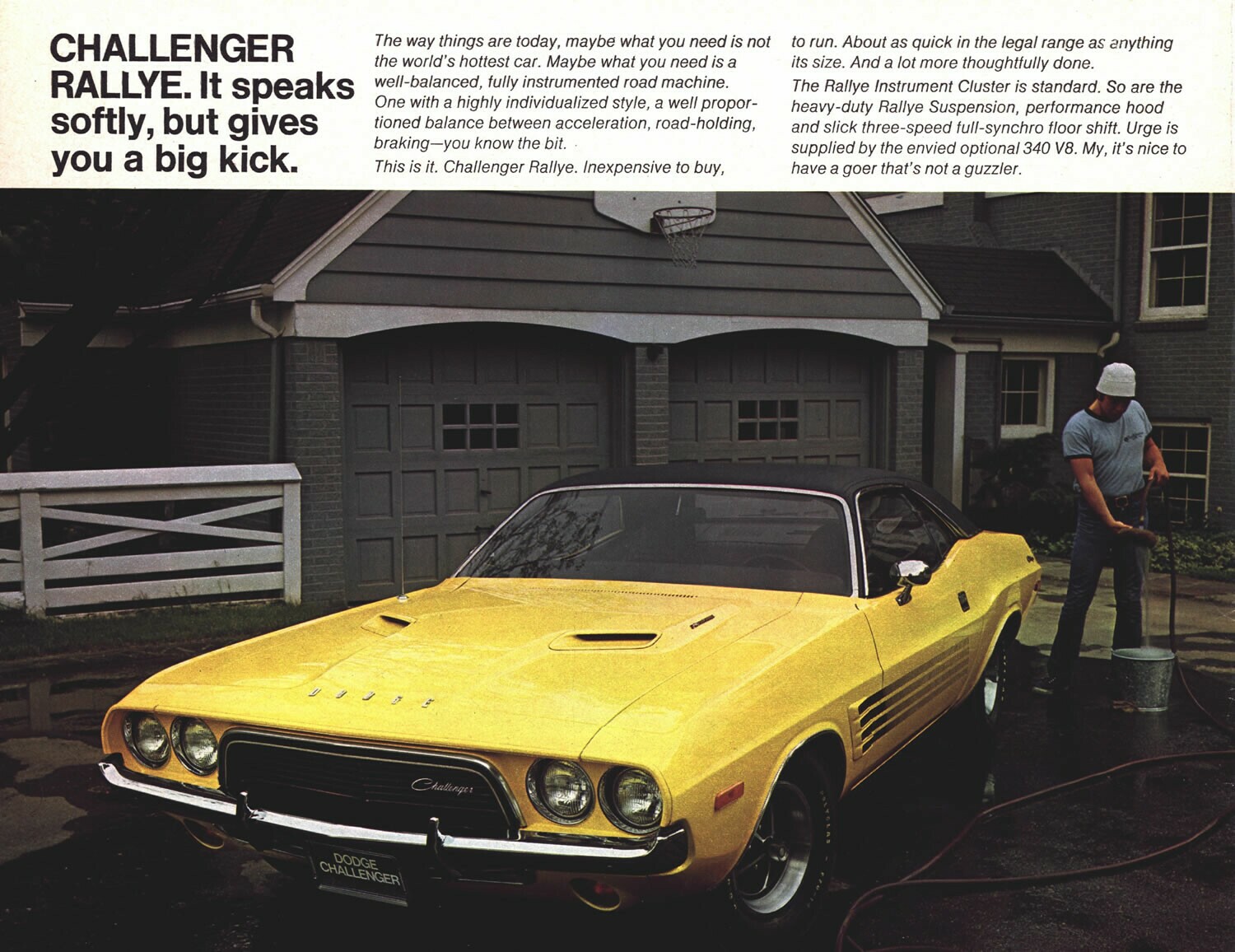 Click on the link below to see Chrysler Digital Media's Jennifer Herman wraps up the 8th annual Spring Festival of LXs held March 23, 2013 in Irvine, CA. My Challenger can be seen 17 seconds into the video.
LX Springfest 2013


At LX Springfest 9 held in Irvine on March 22nd, 2014. I got a chance to take a "Thrill Ride" with NHRA Driver Leah Pritchett. Leah was driving a 2014 Scatpack 3 Dodge Challenger R/T, in Plum Crazy Purple.






Here is the Video

LX Springfest 2014 Thrill Ride



On March 28th, 2013. I took the Challenger to Irwindale Drag Strip and got the following times: R/T: .922 60': 2.261 330: 6.023 1/8: 9.088 MPH: 79.93 I got to race a fellow WCC club member who was driving an SRT Challenger and due to a bad shift on his part I beat him by a millisecond or two. He made a new club record on his next two runs though, but I still got the first run. Click below to see the video.